About
Harle's Electrical, based in Mission Beach is owned and operated by Steve and Debra Harle.
Steve, a true local, grew up in the Tully-Mission Beach area. Attending El Arish and Mission Beach Primary Schools and Tully High School, Steve started his apprenticeship with F & C Lewis Pty Ltd in Innisfail, following Cyclone Winifred. In 1987, Steve was forced to relocate his apprenticeship to Cairns with Kennedy and Taylor following the retirement of Frank Lewis and the closure of the business due to ill-health.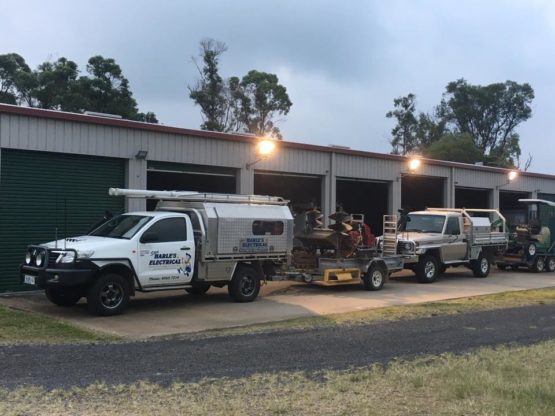 During the 4th year of his Apprenticeship, Steve met Deb – a Cairns local. She had just started her first year of teaching at Gordonvale State School. At the end of 1989, Deb was transferred. Steve had finished his apprenticeship and they both moved to Cardwell. They married in 1991.
After gaining experience, knowledge and confidence with local contractors, Steve started a small contracting and appliance repair business of his own. Business blossomed as word of Steve's reputation spread. After operating successfully in Cardwell for more than 5 years, the difficult decision to move the young family back to Mission Beach was made. Steve's reputation as a reliable, trustworthy and knowledgeable tradesman soon meant the addition of extra staff to cope with business growth and public demand.
Around Easter 2008, it became clear that the business needed Deb as a full-time officer manager so Steve could concentrate on developing his team and growing the business.
To help focus her energy on Harle's Electrical, Deb employed the services of Business Coach, Suzie Dixon. Suzie worked closely with Deb, firstly to analyse areas of support needed and secondly, to address and manage these areas. This appointment was recognised as a contributing factor when awarding Deb with the (Inaugural) 2008 ECA Women in Contracting Business Women of the Year. The Award, both a major shock and a humbling experience, bought industry recognition to Harle's Electrical and also recognition of the important supporting role that women provide within the industry.