Air Conditioning
Harle's Electrical install and/or replace air conditioning units across the Cassowary Coast.
We can help you cool down in the hot and humid tropical north with affordable, quality room and split system airconditioning systems. We offer the latest technology as well as prompt service and competitive pricing.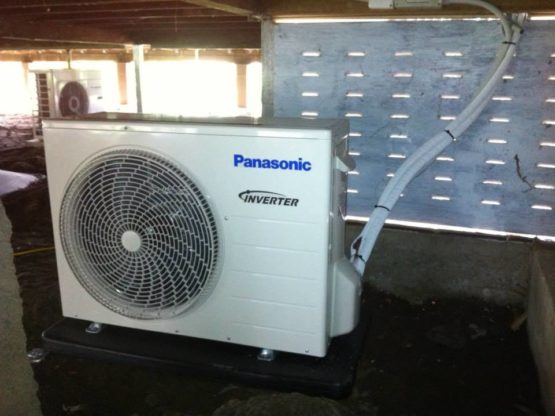 Our qualified technicians assess your cooling and heating needs and design the system to suit your home or business and as our technicians are appropriately ticketed, you are guaranteed of getting the right advice.
Whether you need us to supply and install a new or replacement air conditioning system or have already purchased a system you'd like installed, we are here to help.
There are many decisions to make when considering Air Conditioning – about what type of system (split or room), what size, and which brand that best suits your needs and your budget. For new installations, we will recommend the right product for the area you need to cool and/or heat.
We have the knowledge and experience to advise on not only the correct system but also the location in the room that will provide the best results.
We install air conditioning systems to both existing and new homes. If you are building a new home we can work with you and your builder to design and install an appropriate system.
Domestic & Commercial Air Conditioning
Cooling and reverse cycle systems up to 18 kW
To convert from Watts to BTU is: Watts multiplied by 3.412 = BTU
So 18000W x3.412 = 61 416 BTU
To convert from BTU to Watts is: BTU divided by 3.412 = Watts
7000 BTU = 2.051 kW
9000 BTU = 2.637 kW
12000 BTU = 3.516 kW
18000 BTU = 5.275 kW
24000 BTU = 7.033 kW
28000 BTU = 8.206 kW
30000 BTU = 8.792 kW

Room air conditioner installation
Design & install
Split system installation
Change over & replace
Arrange a free quote with our qualified technicians who will advise on the best options for your cooling & heating requirements for your home, office or commercial premises. As always you, the customer, are our first and only priority and you can be assured of quality workmanship.