Being Green
Harle's Electrical – Environmentally conscious electricians servicing Mission Beach and the Cassowary Coast.
We can help YOU with your electrical maintenance needs using the latest energy saving & renewable energy alternatives available.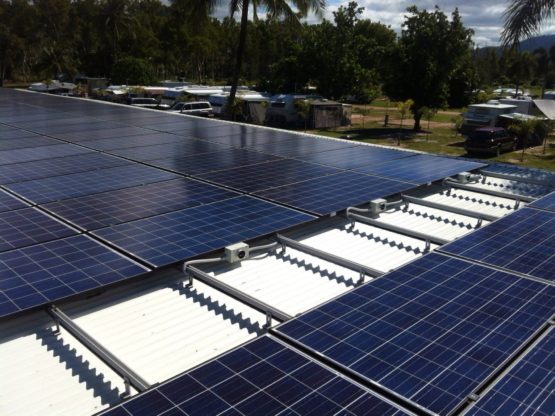 We've all heard of being green and how that is related to the environment for example some of us may turn off lights when not in a room or turn the air conditioner from 18C to 25C. However there is much more to be done in conserving the energy that we have.
Electricians can play a major role in protecting the environment and that is our focus at Harle's Electrical. There are now stricter energy efficiency measures incorporated into building codes and standards and there are energy efficient electrical installations, products and technology available.
As Electricians being green can mean installing energy-efficient light bulbs and appliances or installing electrical circuits that support electricity generated by renewable energy sources such as wind turbines. It is now more important than ever, with diminishing resources and higher electricity costs to reduce energy use and save money. We can advise on ways that you can become energy efficient in your home and/or business.
What you can be done? We can look at your electricity usage in your home and/or business and make changes. This can mean something as simple as changing to energy efficient light bulbs or installing solar hot water or solar panels, updating wiring that is old, or checking if you are connected to off peak electricity where possible. Harle's Electrical can help you to reduce your energy requirements and your impact on the environment. Contact us to advise on and carry out these important energy efficient tasks.
To promote a sustainable future, we must harness renewable, local and abundant energy sources such as sunlight. Renewable energy is an easy way for you to actively contribute to a more sustainable community. Installation of solar panels on your home can generate a significant amount of your electricity needs and minimise your household's greenhouse gas emissions. A grid connected solar photovoltaic system is estimated to save approximately three tonnes of CO2 emissions, per annum (compared to coal powered electricity).
Grid connect systems supply solar electricity directly to the household and to the electricity grid if the system is providing more energy than the house needs. When power is supplied to the mains grid, the home owner usually receives a credit or a payment for that electricity.
When making this important investment, talk to the experts!
Helpful Links and Information